Coconut Crusted French Toast with Bananas and Strawberries
Ingredients
Sweet Hawaiian Bread
1 c milk
3 eggs
1/2 t. cinnamon
1 t. vanilla extract
1. Mix 1 c milk, eggs, cinnamon and vanilla extract in bowl with wire whisk.
2. Pre-heat skillet
3.

Soak bread slices in mixture until saturated.
4. Place coconut in large bowl and dip saturated bread in coconut on both sides.
5. Cook bread on each side until golden brown.
6. Top with Strawberries, raspberries, bananas and coconut syrup. (Or toppings of your choice!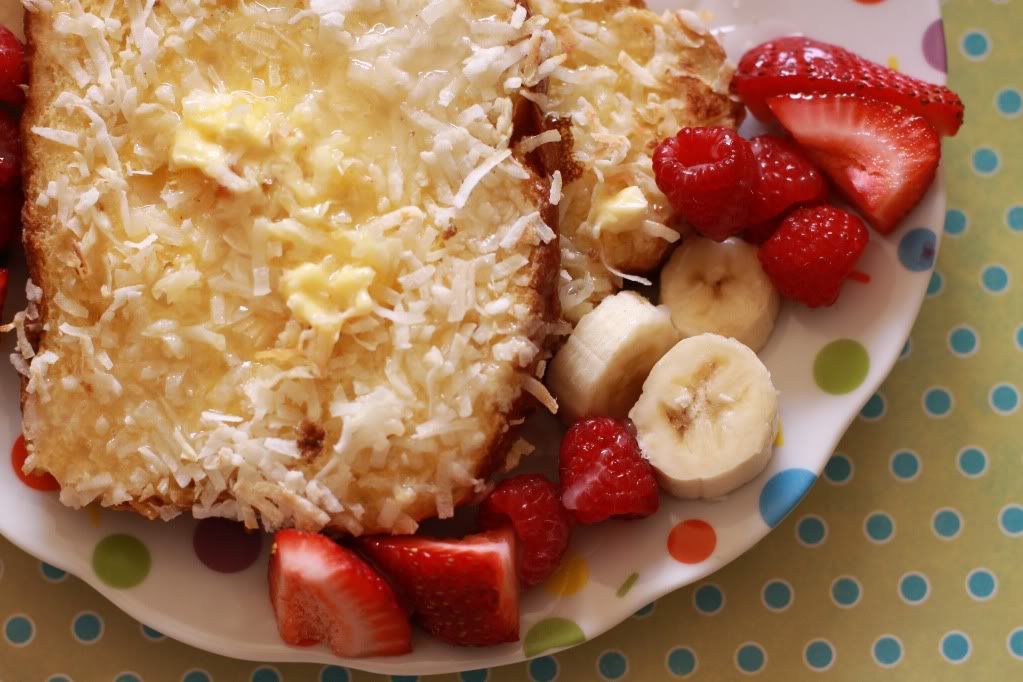 Pardon my HORRIBLE cell phone picture! :) Here is another fun option, we turned the coconut green and had green Coconut Crusted French Toast for St. Patrick's Day!